Ladder 1325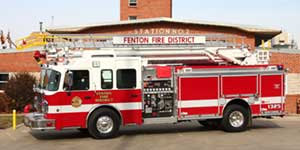 Ladder truck 1325 is a 2008 Rosenbauer Central Division 68' Road Runner aerial. This truck carries a full set of tool appropriate for a ladder company, has a 1500 GPM pump, 500 gallons of water on board, as well as a complete set of rescue tools for extrication.
Ladder 1345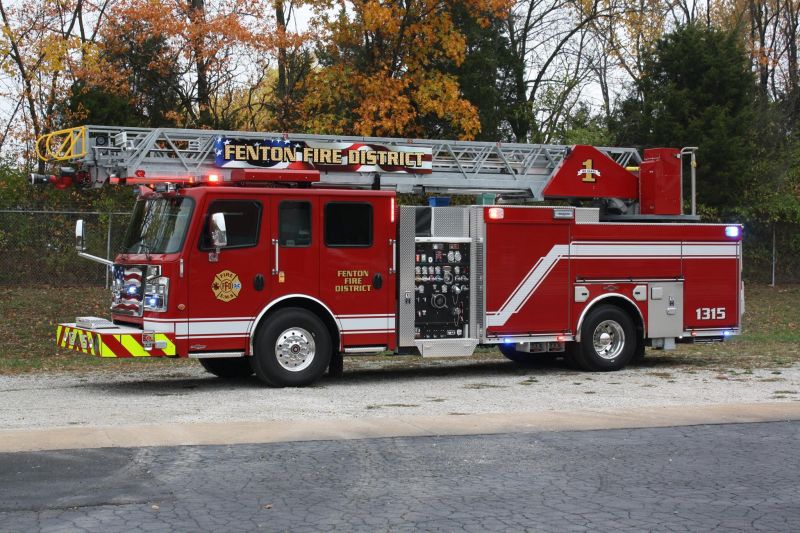 Ladder company 1345 is a 2011 Rosenbauer 75' aerial. This ladder truck carries firefighting, rescue, and EMS equipment. 1345 is staffed with a paramedic to provide advanced life support care prior to the arrival of an ambulance.
Engine 1314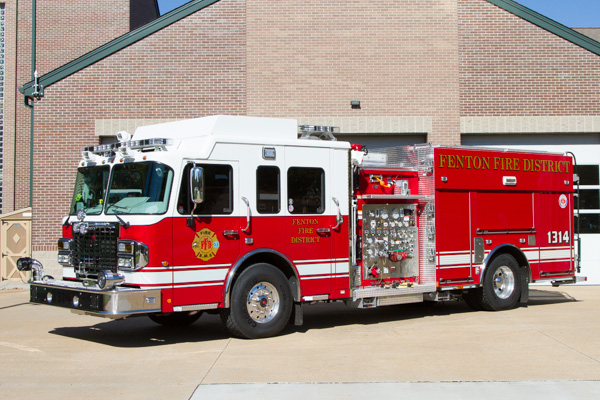 Rescue pumper 1314 is a 2013 Smeal on a Spartan chassis. The truck has a 1250 gallon per minute pump, 500 gallons of water on board, 25 gallon class A foam tank, and a compressed air foam system (CAFS) for more efficient firefighting capabilities. The truck carries a set of hydraulic rescue tools, advanced life support medical equipment, a thermal imager, and a light tower for illuminating whatever scene it is called to.
Engine 1334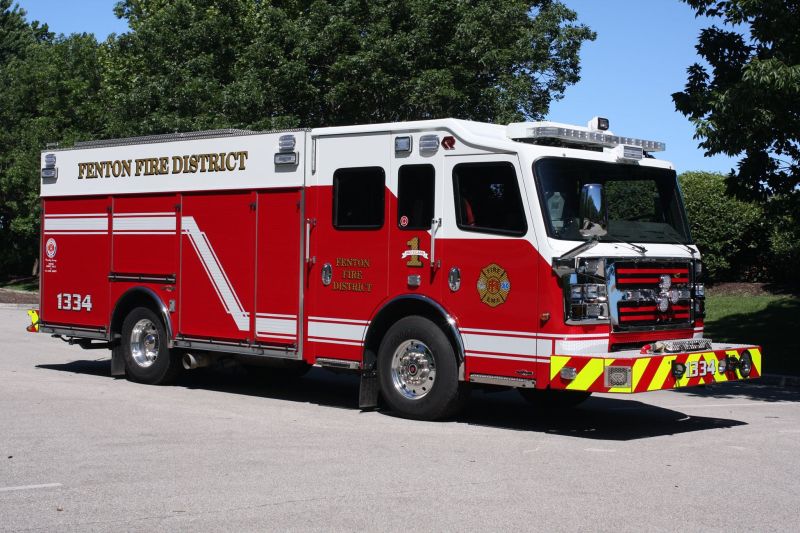 1334 is a 2017 Rosenbauer rescue pumper. It carries all firefighting and rescue equipment including a hydraulic rescue tool (Jaws-of-Life) and a thermal imaging camera. It also carries selected EMS equipment for a quick response when it matters most.